Fadnavis promises 100 cr for city grounds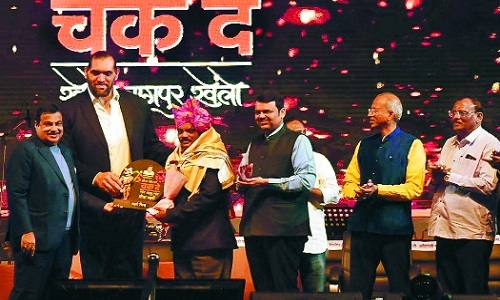 11 days ago
The Hitavada
Fadnavis promises 100 cr for city groundsSports ReporterREPLYING to pleading of Union Minister Nitin Gadkari for sanctioning Rs 100 crore to improve as many as 300 grounds in the city, Deputy Chief Minister of Maharashtra Devendra Fadnavis promised from the stage to sanction the said amount. It was curtains for fifth edition of the 15-day 55-event mega sporting event — Khasdar Krida Mahotsav (KKM) at Yashwant Stadium on Sunday evening. I have also plans for bringing up a huge stadium at this place (Yashwant Stadium). Inspired by his work, I announce that Maharashtra Government, who had provided Rs 50 cr last time, will sanction an amount of Rs 100 crore this time to fulfil the dreams of our beloved leader. I would also try to expedite Yashwant Stadium lease work and see to it that the job is done within a month.
Continue reading...
Read On "The Hitavada"
More News On "The Hitavada"